Best Investments that deliver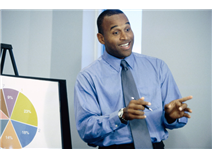 Best Investments focus on asset classes and strategies that are most profitable, most secure and are holistically and organically the best. Due to the security property provides, guarantees of government bonds, some of the highest secured areas for your capital includes Real estate, Government bond Funds, REITS and Dividend Paying Stocks, especially when they are established in emerging markets and their growth companies. 
Your capital will be secured in projects or companies that have either 1) an appreciating asset secured to the capital that is readily recoverable, 2) is controllable or 3) has a large equity/profit base coupled with strong management and multiple exit strategies that will recover the principal and give an acceptable ROI in the worst case scenario. Any of the combination of these attributes should land the project as one of the best.
It is critical to know Where to invest money and such areas are not very difficult to find with a methodical approach. An understanding of how to invest in real estate (property) should be part of your business plan process which you will find here. A look at the investing strategies that utilize or combine the attributes of the topmost investments as revealed above include:
Selecting asset classes, locations and an adept investment team within those asset classes that will seek out, find and establish an implementation plan for opportunities found.
Utilize the basic fundamental of supply and demand in conjunction with the local market cycles to cross check your specific investment proposed plan.

seek out emerging markets and not be petrified about going offshore as the investment fundamentals apply there too. Most conventional and unconventional success stories emerge from that "diamond in the rough" found in ample quantities in emerging markets.

A quality management team.

A combination of cash flow and exit/buy out monetizations work to maximize your investment returns.
Are you able to capture a pragmatic sharemarket or market share of the business?
Your asset allocation should be diversified but yet meet the secure attributes above making it into one of the investment best.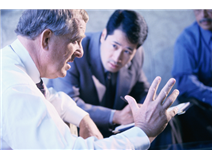 The following if established by an expert adept team such as an Investment Capital Management, will soar as one of the best investments with the right attributes in the following markets (contact our adept team today):
Local emerging markets including US
Multifamily Apartment/ senior housing investing
Industrial self storage
Mobile home Parks
Performing mortgage notes
Offshore/Sub-Saharan emerging markets
Real estate development and sales

Investment in agriculture growth SME companies with dividend paying stocks

Investment in Oil & Gas growth SME companies

Investment in Metals & Mining growth SME companies

Financial capital markets
Make your investments the best. Know how to invest secured, contact our adept team today.