Where to Invest money that lasts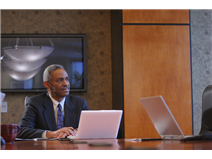 Where to invest money is only about where it is safe, profitable and recoverable. It is important as an intelligent investor to know the art of investing onshore and offshore. Where to place money is probably one of the most silently sought out questions by investors as ever before. As more and more investors are looking for the home run investments, an intelligent investor will utilize sound investment fundamentals in an emerging market to forge ahead of the pack. It cannot be refuted however that when it comes to the security of your capital, real estate investing, REITS, Government Bond Funds and Dividend Paying Stocks top the list due to the property or guarantees tied to it and how controllable it is or how predictable it will perform.  
Sound investment fundamentals always seem to have an affinity for secured assets and truly understanding how to invest in property is one of the keys. As key markets are getting saturated either because there is a lot of money parked waiting for the great deals or the down market cycles have caused an oversupply of investors and the golden inventory sought isn't readily available, there are better solutions to this dilemma. One of these requires learning how to invest soundly with a key focus on how to invest offshore in emerging markets. Why offshore? Intelligent investors today realize that if the highest return on investment is still within offshore emerging markets and most are frightened of the offshore unknowns, why not find a secured way to get there and reap the benefits? The golden goose is offshore, your competition is less and it is easier to realize with a skilled and experienced local agent. There is room for large, medium and small cap investors with a foreign local agent that is knowledgeable about these secured opportunities. It's just that the highly successful usually go strategically against the grain.
Money invested must be profitable and recoverable with an acceptable return even in the worst case scenario. In order for the investment to be recoverable, either appreciating property should be the security or highly solvent government guarantees should be tied to it and or the investment should be controllable with a high equity/profit based in a sound emerging market managed effectively. The capital should be strategically established in a diversified portfolio with any  of the above-mentioned attributes.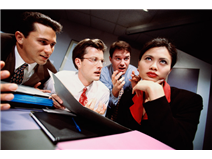 It would be remiss not to bring to the forefront, those who are rich in equity but don't have the liquidity to inject capital. If you have an Inherited IRA or can do a 401k rollover, you are can utilize this resource for your capital injection and still reap bountifully.

So what is an example of low hanging fruit that is oblivion to many today? It is still the growing Small and Medium Enterprises (SMEs) located in strong offshore Emerging markets looking for a move of available capital seeking how to buy shares or fund companies in their market and to engage good management to allow the SMEs to ride the wave of the high demand/ low supply emerging market that can be turned into high profits over the exit period. These emerging markets are offshore in sub-Saharan Africa and the intelligent investors recognize this potential and are moving assiduously in this area. An adept  Investment Capital Management firm can facilitate this process for real windfalls today (for additional information, please contact our adept team.
As inflation coupled with poor stock market performance have been the significant demise to existing cash and investment funds today, the real answers where to invest money lie in investments secured to property in emerging markets or in SMEs in high potential demand & growth markets offshore. Dividend Paying Stocks of growth emerging market companies and Government Bond Funds in markets with historically higher interest rates than most countries will add significantly to an investor's bottom line. Learn more about these or where to invest money in emerging markets; contact our adept team today, for an indepth consultation.