Real Estate Investing that pays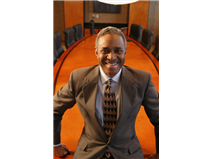 Real Estate Investing (REI) is one of the best investments with security to build income. A methodical approach to overcoming obstacles and growing your income is the actionable step to saving for retirement.
REI is one of the most secure and surest investments with intrinsic value, to build and hold on to wealth if approached with certain fundamental principles. To achieve this, one must understand  how to invest for income where a methodical approach to investing and obtaining cash flow secured assets occure largely in emerging markets. To augment this, a group ownership strategy, use of your  401k, inherited IRA(s), self-directed IRAs, and other strategies including how to invest online can have a synergistic effect of capital  accumulation. Investing for income when combined with the best strategies for saving for retirement, surges the accumulation of wealth securely.
It is important to work with an adept team, knowledgeable in your preferred niche market, have a focused approach and know that obstacles can and will be overcome in route to succeeding. While a good partner that can work with you to facilitate getting you through the process is germane, your mindset to start investing now if you haven't already done so is critical. You can look at it this way, for every day you are not investing, you are generating lost profits. Well who likes to lose money? That should certainly motivate you!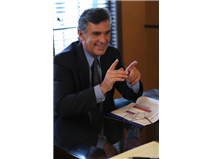 Investing in real estate may involve injecting investment funds in residential or commercial real estate and I will tell you the general differences. Residential investing is typically considered investing in residential properties that contain 4 units (homes, apartments) or less. Commercial real estate investing involves either 5 units or more of residential properties or any commercial property such as office buildings, retail properties(shopping centers, outlets, etc.), Industrial buildings and miscellaneous facilities such as church buildings and other unique buildings where business is implemented for profit or nonprofit.
It is important to know the general approach and best practices to commercial and residential investing. One of the keys to staying clear of minefields is to understand  how to invest money secured, staying focused, selecting an adept partner or Investment Capital Management  and get your investing started without procrastinating. For any assistance we may provide kindly contact our adept team today. Selecting and appropriating the most beneficial asset allocation for your risk appetite and preference is key to your success.
If you are someone who has had an affinity for investing in the stock market but has been disappointed due to uncontrollable set backs, investing in stock as a foundation member of a well-managed real estate syndication project headed by a reputable active real estate investor or investment capital management , please feel free to see how we may assist, contact us at your convenience).
Although investing in property is generally secured in itself with the right approach, everything that can always secure your investment should be a part and parcel of your real estate investing. Your income should always be covered by adequate  income protection insurance.