How to Invest in property (continued)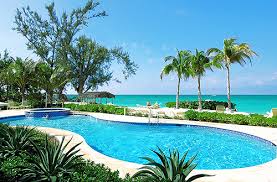 How to invest in property requires an adept creative and experienced real estate investor merging your risk appetite with cash flow and equity generation, securely.

List continues:

5. Yearly proposed budgets matched up with actual operations cost should be recorded for possible trends.
6. Operations should be keenly attentive to rental market research in the surrounding. What are other comparable buildings charging for rent? Rents should be raised annually as market supports it. One of the keys to successful property investing that is often forgotten is "keep the quality of your building up", it will make you or eventually break you.
7. Your adept real estate investor or commercial property developer should usually have a project for you that with his team they can capitalize on increasing profit in the following ways: a) find a property for investment or development that you can buy at a good price below market, move in rapidly to accelerate the value by increasing tenant occupancy and or rents as it supports it, increase income by creatively adding new monetizing /revenue options i.e as tenants come into the rental office, are their additional consumables on the counter you can sell them? Add internet capabilities, copying machine, mini business center etc. This is good property investing. Can you negotiate a portion of tenant income in your leases for commercial tenants? It takes creativity. The bottom line is, increase income, reduce expenses and your net income and cash flow will increase.
As these increase yearly and your emerging market effect from growth rate and population influxes add to your local market, the value of your building will increase rapidly when you apply the capitalization rate for your area. The bottom line is also can you buy a property for development or investment using your adept property investing team assisting you use leverage to earn 5-7 times your investment or 20% or more annualized return on your investment? Yes, it is realizable.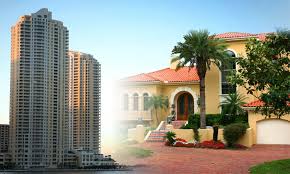 If your property of choice is property for development, your commercial property developer would have helped select your site and development based on highest and best use determinations. He would mobilize his architectural /engineering team to prepare reports and construction approved drawings to obtain a permit for construction. He would collect bids from qualified builders, select the best qualified bid, contract for it and engage a construction manager or owner's representative to oversee the construction in accordance with the plans and permit. Once all building inspections are approved and a certificate of occupancy is issued, marketing and lease up or sales of the units are engaged. For lease ups & property management, items 2 through 7 are engaged.
How to invest in property actively and in emerging markets require a lot of moving parts. An Adept active investment manager that mobilizes the right task force timely and skilfully makes all the difference.

Efficient property investment in an emerging market will have a compounding effect on your return on investment SECURED. You now have a synopsis of how to invest in property. Get all the help you need we will be most honored to assist, kindly contact our adept team today.

How to Invest Secured > Where to Invest Money > How to Invest in Property